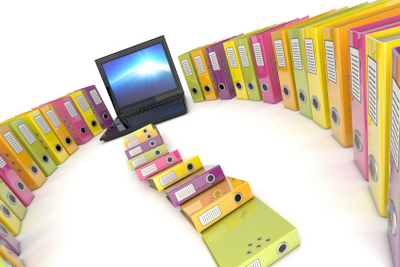 At last count, the documents database we provide to our consultants is up to a total of more than 500. That's 500 different templates, forms, clauses, contracts, agreements, policies, procedures, guidance notes, training presentations that our consultants can use in their businesses. The aim is that if they need something, they don't need to start from scratch, or search elsewhere, it's  there for them.
But although the documents database is so huge, we don't sit back on our laurels, we continually add to it. Some of it is new things we think would be useful, but we also encourage our consultants to tell us if there is something they'd find useful. Although I've been doing this a while now, there will be and are situations that arise for one of our consultants that I haven't come across, and for which guidance notes or a letter template would be useful.
Similarly our consultants have a wide range of expertise and experience, and although they are very knowledgeable and fully trained, some of them have bags of experience in a certain area and need little or no extra information and guidance, but in another area they may feel additional information on the most up to date practice or legal obligations would be useful. Just this week I've been drafting detailed guidance on zero hours contracts and determining employment status.
In the same way, our PlayBook, the online system which provides detailed guidance to consultants on exactly what they need to do in running their business to make it as successful as possible, is always being updated. We add new guidance notes and information regularly, and if a consultant finds more detailed tips or guidelines on a certain aspect of running their business would be helpful, we'll draft those and get them uploaded.
We want our resources to be exactly what our consultants need, and we don't want them to need to go elsewhere – it's all about saving them time, ensuring they provide good service to clients and enabling them to spend their working hours as efficiently and effectively as possible, on the things that bring in the money.
If you're interested in talking to us about becoming a partner with face2faceHR with bags of support, do get in touch.