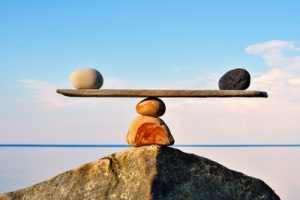 In a recent constructive dismissal case brought by an employee of the Royal British Legion, the tribunal judge was very critical of the HR team involved, saying they were "not fit for purpose… dictatorial, not impartial and unhelpful", and seemed "not to understand the meaning of the word confidentiality".
But should HR really be impartial? Is that even possible in a situation where they are employed by an organisation? My view is that impartial is not quite the right word. Impartial means neutral, independent and objective. HR has to act in the employer's best interests, and therefore cannot be genuinely neutral. HR professionals need to protect their employer from legal claims, and from other employee-related concerns, issues and problems which can detract from successful business performance. They can't do that successfully if they genuinely have to be completely impartial.
However HR can, and should, do what it can to ensure employees feel heard, that their concerns and grievances (formal and informal) are addressed, and that their confidentiality is respected. But the reason HR should do all those things isn't that they should be impartial, it's because doing those things is in the employer's best interest, and is less likely to end in the dispute culminating in a constructive dismissal ruling.
It is perfectly possible (and advisable) for HR to act in the best interests of both parties a lot of the time. This is because providing a fair working environment in which employees feel listened to, feel valued, feel comfortable raising concerns and feel confident these will be heard fairly; providing decent and transparent reward and promotion systems; fostering genuine equality; operating an engaging, supportive and effective performance management process – all these things are in the best interests of the employer as well. These things are well-documented to increase productivity and performance, and reduce sickness absence and disputes.
Employees do need to remember who pays the salary of the HR team, and should not make the mistake of assuming a sympathetic HR professional is 'on their side'. But a good HR professional will know the value to the business of ensuring employees feel listened to, and feel they can raise concerns with HR. An HR team which breaches confidentiality and/or does not take complaints seriously and ensure they are addressed, will find this increases their rate of tribunal claims. An HR team which makes every effort to reach agreement between the parties in disputes, and gains the trust of employees through ensuring confidentiality and taking action where a concern is raised, will be far more effective at preventing and successfully diluting disputes or potential disputes, instead of seeing them escalate.
So while expecting HR to be genuinely 'impartial' is in my view neither realistic nor advisable, the opposite is also not sensible and is short-sighted. There is a balance to be struck which enables HR professionals to act in the interests of both their employer and the employees as much as possible; to be fair if not genuinely neutral, and to operate in such a way as to feel a bit more impartial than the example set by the Royal British Legion team in this recent case.