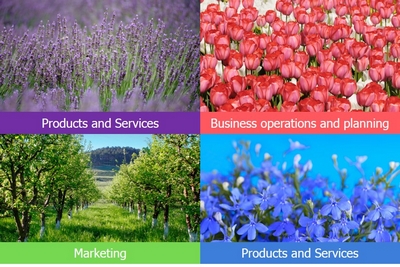 Our PlayBook is the cornerstone of the face2faceHR support system and a bespoke guide which takes away the guesswork of running your HR consultancy.
In the PlayBook you will find many key decisions about strategy, operations, marketing and finance have already been made and documented, with clear, step-by-step guidance for every aspect of running your business.
But you can maximise how useful this system is by following these tips to use it most effectively.
Don't try and read it all at once
It's a lot to take in and you won't take it in well if you try and do it in one go.
Combine it with your training. You'll be given access to the PlayBook at the same time. Don't read it before your training session on any given subject. Go to the training, ask questions and then afterwards, consolidate your knowledge by exploring the relevant section and having a look at what downloads are available.
Read the downloads at the right time
You may read them earlier as well, but when you're working on a certain aspect of running your business, don't just do it relying on previous reading and training. Read or re-read the downloads on that subject so that what you need to do and how you need to do it is fresh in your mind.
Go back to it regularly
Make sure you stay on track by going back to the PlayBook regularly. This particularly applies to marketing. You need to review your marketing regularly and use the PlayBook for this to ensure you are still doing everything you need to be doing in the way you need to do it. It's not just marketing though, it's easy to slip into bad habits, miss things, take shortcuts and perhaps get a bit complacent as your business grows and you get busier.
Ask questions
We are here to help and support you – this is not just about giving you a load of information and leaving you to get on with it. If you want to talk about any aspect of the PlayBook, or want more information about it, ask!
What else could it include?
We are constantly adding downloads to the PlayBook, reviewing and amending sections to make them better. If there's an aspect of running your business that you would like more guidance or tips on, let us know so that we can incorporate that, and make sure the PlayBook is as useful as it possibly can be.
If you're interested in talking to us about becoming a partner with face2faceHR with bags of support, do get in touch.