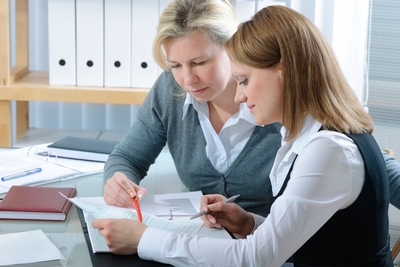 One of the things people ask me often is about the training that we provide to new partners.
We recently launched our first new partner, Anna Harvey and will be updating regularly on her progress. Anna joined us at the beginning of December 2013 and we launched her earlier this month.
We feel that "launch in a month" is a good timescale as it keeps the motivation going and gets the partner out earning as soon as possible. But getting them fully prepared is important and that's what we spent December doing with Anna.
Unlike some other companies, we don't have what was described to me as a "sheep dip" approach to training. We tailor it to the individual needs of the HR professional we are working with.
We recruit partners who are experienced and knowledgeable, but also firmly on the basis that they need to have the right personal attributes to be successful in this business. Having worked with small business clients for several years, we know how to engage them and can "spot" the right personality to do well in this environment.
This means firstly that although someone might be hugely experienced and qualified, we wouldn't take them on unless they also had the right personality type to make a success of it. Secondly, as we prioritise personal attributes, and because partners and potential partners come from different backgrounds and with different experiences and skills, we don't think it is right to put them all through identical training.
Our bespoke training covers five different modules, but inevitably some partners will need more guidance in some areas but less in others.
Anna is a good example. With her background as an employment lawyer, obviously employment law training wasn't a priority. With an HR professional who has worked in bigger companies perhaps with regular access to lawyers, more training in this area might be useful, as they will not have that option to rely on when working with small business clients.
Anna has also run her own business before, so there are several of those aspects where she is already pretty comfortable. Some of the other potential partners we have been talking to have been self-employed before also, whereas some have never set foot outside a corporate head office. Their needs in terms of training to be in a position to work with face2faceHR are not identical, although they might equally be fantastic at this job.
What we did was work with Anna to identify those areas of our training modules which were most important and focus on those, to ensure she was comfortable in all areas and fully prepared to deliver our services to her clients.
Although it's still only month one, Anna is already out seeing clients and potential clients, bringing them the benefit of her expertise. We've also identified a couple of areas she'd like to explore further so we've planned that in. Our regular review meetings will continue to do this, so that she is continually developing and gaining the knowledge that will ensure she has a fantastic year one.
If you want to find out more about working as a partner with face2faceHR, do get in touch.