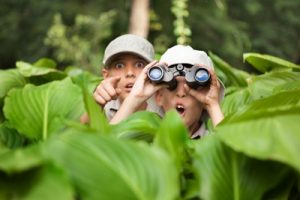 Sarah and I had a successful and enjoyable two days exhibiting at the CIPD Annual Conference and Exhibition in Manchester last week.
We had some fascinating discussions with some really interesting and engaging HR professionals about work-life balance, career development and balancing independence with support and companionship at work.
We met some brilliant people, many of whom we could really see working really well as a partner with face2faceHR, but one of the things we found most useful was that meeting so many HR people helped us really clarify what we're looking for and what we think will make a successful partner with face2faceHR.
We have details of what we're looking for in our prospectus but actually Sarah and I both came away from the Exhibition 100% clear that by far the most important criteria is personality.
As an established HR consultant who has worked with many small businesses, I was able to project how well the people we were talking to would engage with my clients, and their potential clients and it was an enlightening exercise. Some of the people we met were extraordinarily qualified and experienced, but just wouldn't engage with small business owners and business contacts in the way that makes a success of this business. On the other hand some people we met had potential gaps in their experience, skills or knowledge, but were very engaging and clearly of the right personality type to do this well.
With a solid base of experience in HR to give credibility, gaps in skills or knowledge can and will be addressed with training, support and coaching. But we can't coach the right personality and you can be as qualified as you like, if you don't engage well with your potential client base, they won't instruct you, and others won't recommend you.
That's why we've rejected people who've been keen to work with us previously. It's really important to us that partners are successful and that they enjoy their business, so if we feel they won't, it would be wrong to suggest otherwise and take their money and run.
So rest assured, we won't go ahead with supporting you in your business venture unless we are convinced you will be successful. If we feel it's not right for you as a concept, or that our brand isn't the right one for you, we'll say so.
We're currently looking for someone to launch in January, so if you are toying with the idea of setting up as an HR consultant over the next couple of months, do get in touch!